New reports suggest that Sony is already testing ICS on their two Android tablets and that the public release of the update should coincide with the release of the update for the company's now wholly owned Xperia lineup some time in April.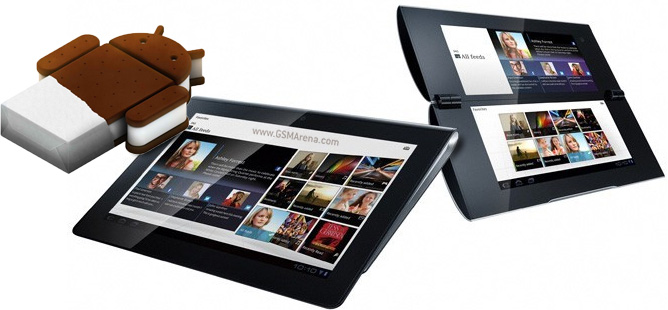 Sony is also allegedly preparing "some really cool unique bits" to spice up the Android 4.0 for its tablet devices, but we can only guess.
A moderator in Sony's UK forums
confirmed back in December
that the company's two tablets – the magazine-like
Tablet S
and the folding
Tablet P
– will receive an Ice Cream Sandwich update (they're currently on Honeycomb). Now we have the release schedule.
The Sony Ericsson's 2011 Xperia lineup (which is soon to be inherited by Sony) was supposed to start getting Android 4.0 ICS
in March/April. The tablets on the other hand are currently running mostly unmodified Honeycomb, so they don't have to wait for the port of the custom UI that the phones use to be completed and also there are no carriers to slow down the acceptance procedure either. So we're wondering what's the holdup with them.