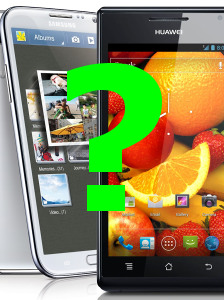 Huawei's Senior Vice President Yu Chengdong confirmed the manufacturer is indeed working on a galaxy Note II competitor. He went even further telling us to wait for Huawei's device, because it will be much better and cheaper than the phablet top dog.
A while ago there was this rumored device called Huawei Ascend Mate with a 6.1-inch 1080p display, a 1.8GHz quad-core processor and 2GB of RAM.
Yu Chengdong confirmed such a device is indeed in the works and it will be slimmer and cooler with better grip, display and battery life.
There is no word on the official announcement or release, but as the rumor has it we can expect the announcement to take place at CES 2013 in January.