Xiam Techonologies Limited, a Qualcomm company has launched an application named Snapdragon BatteryGuru, which extends the battery performance and improves the overall user experience of the Snapdragon smartphone.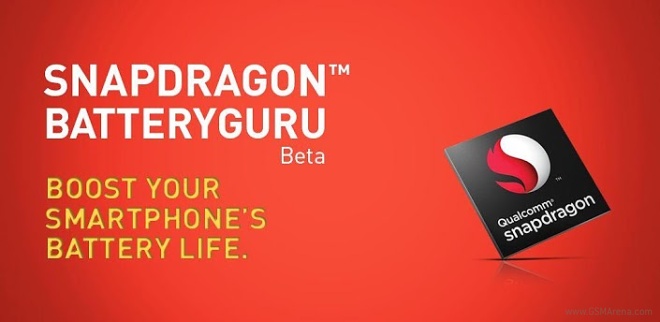 Snapdragon BatteryGuru is expected to deliver a long battery life and make you look for a charger less often. The app learns how to use your Snapdragon smartphone by optimizing its power consumption without affecting its functionality.
The BatteryGuru does not require any user configuration either, as it learns and adjusts the settings to match your usage.
The application would require 2-4 days, before it learns about your usage behavior and then alerts you when it is ready to extend the battery life.
Snapdragon BatteryGuru is currently available in its Beta version and the app only supports Snapdragon-powered smartphones in North America and European territory.
You can download the application for free from the
Google Play Store
. We are not quite sure how an app can do wonders for the battery endurance, but judging from its rating it might not be a complete hoax.