Would you like to have the DLNA/Airplay support for your HDTV?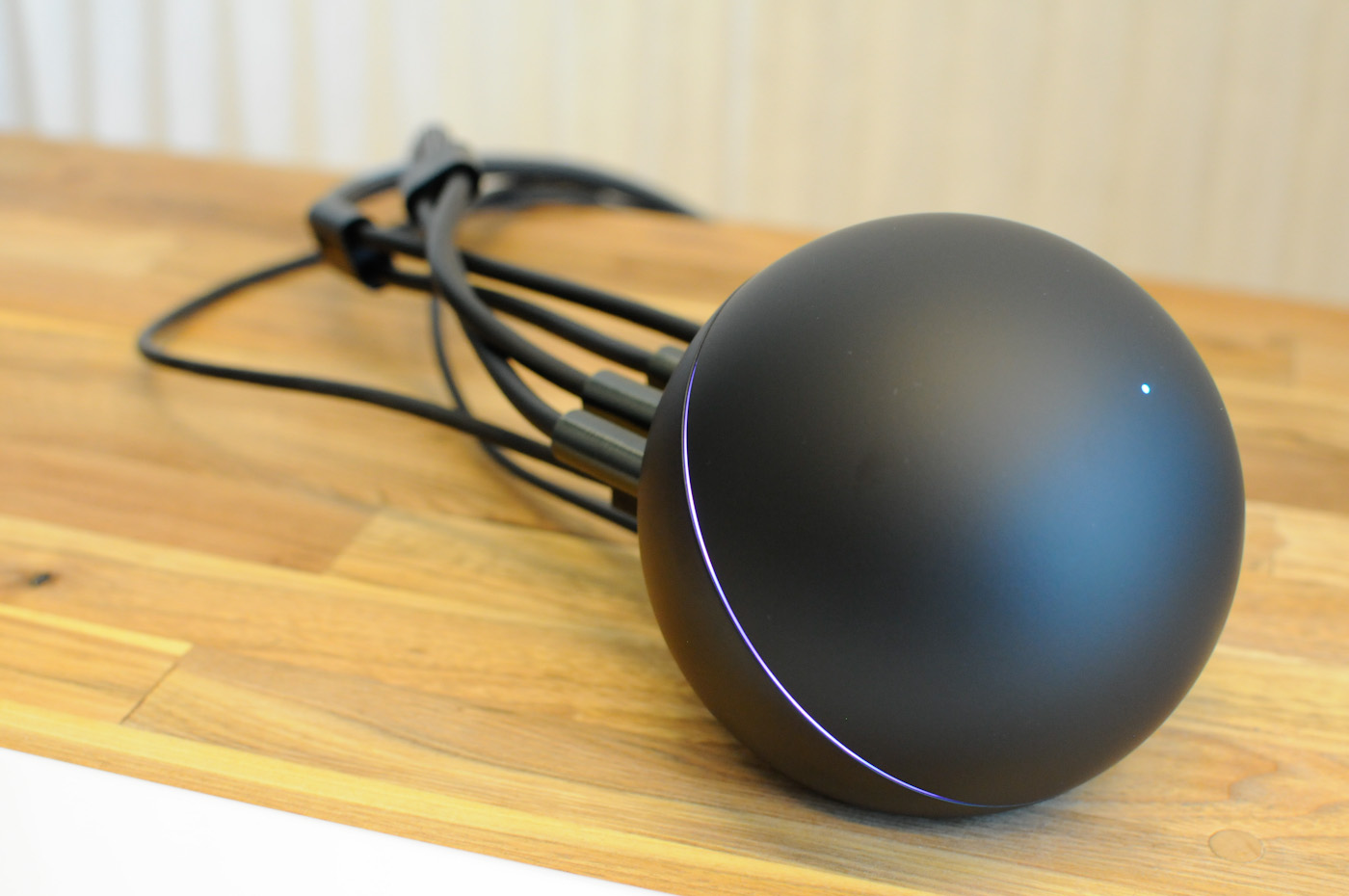 But you wouldn't want to spent that much to purchase a Nexus Q or AppleTV ?
That maybe more then your budget or maybe you don't really like those?

This maybe the solution you are looking for,
In weeks before I reviewed the
Neo G4 Pocket Pc by MiniX
powered by the RK3066
Which I personally think that it's perfect for the solution because the usability and the features that
Neo G4 that can provide. Within that review I have missed out that the Neo G4 AirPlay & DLNA
that comes handy to all the user of smartphone especially the iOS user.
The OverView
The MiniX Neo G4 Shipped with preloaded AirPlay DMR(May varies) or get the lite version from Google Play
here
& there's also eHomeMediaCenter(DLNA) preloaded as well.
The WiFi Connectivity
With the Optimized and best of the range wifi on the Neo G4,You should get up to 150mbps but with my router are not truly optimized therefore only having 72mbps.(Will update if I get a better range)
With this kind of speed, streaming make easy therefore chances of being delay/lag is very minimal
Apps : AirPlay DMR
With this apps is designed and optimized by AirPlay DMR for the MiniX.The AirPlay support is no doubt working well with my ipod touch 4g & ipad 2 wifi with video & audio streaming. It's pretty straight forward to use. Just check on the Airplay support you would like to have.You may also
change the Device Name but I will stick with the stock one and not messing it around.
Apps : eHomeMediaCenter
With this application you not just can stream video,audio&pictures to the device but also reverse
the action and share all the content from your Neo G4.Perfect solution and remember for to select
automatic connection over the setting.
The Device Setup (Android)
As we know on iOS device AirPlay support is primary and doesn't need extra addons
therefore it's a straight forward method and you can stream all your favorite content to your HDTV
AirPlay nor the DLNA is not a "must" include feature on your Android Tablet/Phone
Therefore you need this "UpnPlay".It's free and can be found compatible with wide
selection of device and downloadable via
Google Play
.
Some device such as the Sony Xperia NXT may have included.
Make Sure that you are connected to the same wireless network as the Neo G4 & Enable WIFI
UPnPlay will scan for the device that available for streaming.
The
ITV@7
is the AirPlay DMR with the DLNA support & the eHomeMediaCenter option as well.Do select which option to use to proceed
Select the option that you need and select the local media.
The App will scan for compatible content that able to be stream.
(Note:External storage = USB OTG)
To add files to the stream playlist just tap on the + sign to add.
This will eventually start streaming
over to the Neo G4.This applies to all content that can be stream over such photos, music, video& other's
I am streaming the HD 720P video Initial D Stage 5 without problem and enjoying it with my friends
on a bigger screen without require to transfer anything to the internal storage of the Neo G4.
With the 1080P Full HD video also doesn't stop this thing to play smoothly
Final Words
Pros :
This may not be the best solution but why wasting more money for the Nexus Q and AppleTv
when this little monster can handle all the task for you.
I am using it daily for my home media entertainment and it never let me down or broke down.
Android & iOS user can stream their rich content to a bigger screen just a tap away and presented to
everyone around us with blazing fast and smooth wifi connection.All the iOS & Android device that connected can share it's content just like you does with the Nexus Q . Sharing never get easy till this happens :P
It doesn't just capable being a home media center but could do more for gaming purpose with the RK3066 Chipset and best of all it's powered by Android which mean Google Play is ready to serve you will variety of choice of games.
The Power usage is low & with the PMU(Mention this on the NeoG4 Review) this little monster stay cool and reliable.
With this price point I stand by my word it's still value for the money.
Cons:
It's doesn't have audio jack/multimedia jacks that may reduce the quality but there's hdmi 1.4a that should be enough for normal household and entertainment usage.
NEO X5 Should be a bigger improvement towards this sadly we don't have the device meanwhile to review it.