You may be aware of the fact that the WhatsApp app was recently pulled from the Windows Marketplace as the developers are working on a new version of the multi-platform IM application.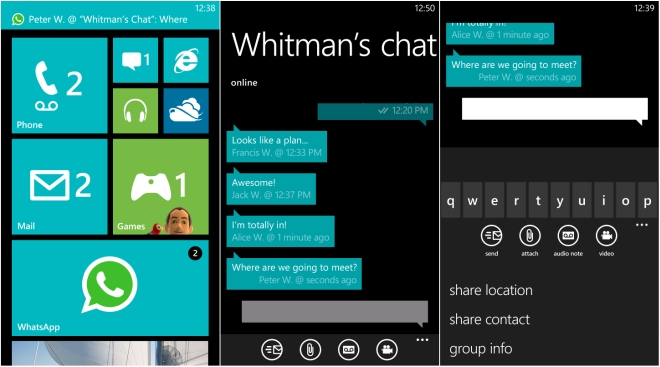 Now,
Windows Phone Daily
has managed to snag some screenshots of what seems like the Windows 8 version of the application. These screenshots were obtained from the WhatsApp media page in a folder called Apollo.
There is not much to see here in these screenshots and the only things worth pointing out is that the Start screen tile now supports three sizes and that all the screenshots are in a resolution well beyond the standard 720p and almost close to 1080p. Of course, the application is still in development, so some things could change by the time it releases to the public.
In the meantime, the current WhatsApp app will hopefully be put back on the Marketplace soon.