It turns out that Skype won't be alone in getting the cold shoulder from Windows Phone smartphones with 256MB of RAM. Angry Birds, PES 2012, and the video call app Tango have also joined the list of unavailable applications for the lower-tiered smartphones, running Microsoft's mobile OS.
Update:
The folks at Rovio are working on an update of Angry Birds, which will support devices with 256MB of RAM.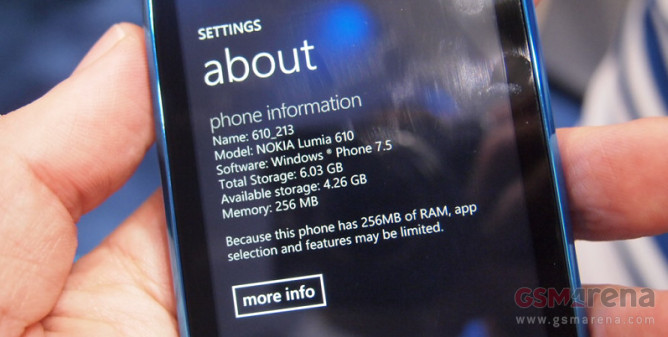 While the omission of PES 2012 is somewhat understandable given its graphic intensive nature, the unavailability of Angry Birds in particular is quite baffling.
After all, Rovio's title runs even on feature phones such as the latest members of the Nokia Asha range.
Update:
The editor-in-chief of Nokia Conversations Heidi Lemmetyinen has confirmed that Rovio is working on an update of Angry Birds, which will support lower-tier Windows Phone devices. It is to be released in the immediate future.
Having the above information in mind, we do suspect that more Windows Phone developers will follow suit in updating the currently unsupported apps.
What is your take on the subject? Did fragmentation just make it to the WIndows Phone realm?