As usual, iFixit are doing what they do best - tearing stuff down. And now, after a short wait, the new 2012 iPad is in their possession being disassembled at the time of writing.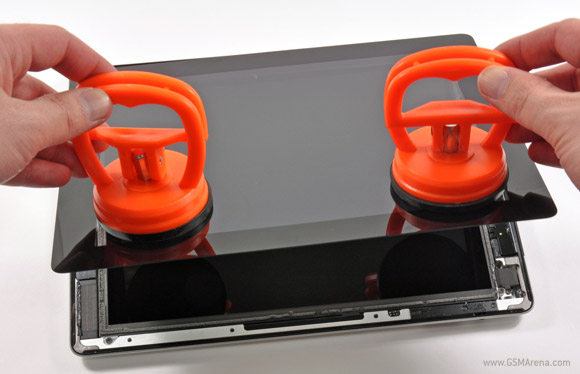 And right off the bat something interesting pops up. The ultra high-resolution display of the iPad 3 with a total of 3,145,728 pixels is actually manufactured by, wait for it... Samsung. Yes, according to the iFixit team, the model number found on the back of the 9.7-inch Retina display responds as a Samsung-made LCD panel.
The other surprise comes from the battery department, where the disassembly reveals a 43Whr battery, instead of the 42.5Whr Apple has disclosed. And if you are more of a mAh person, the capacity of the iPad 3 battery is 11,560mAh.
Currently, the iFixit team is working on uncovering the new iPad's logic board, which ought to reveal 1GB of RAM, as recent reports have suggested.